Working online with Aspen iMobile
This guide will demonstrate how to login and submit a work order with a single contact at a property.
Step 1: Click on the following URL to allow the application to download. Or type the URL in your
browser: https://mobile.aspengrove.net/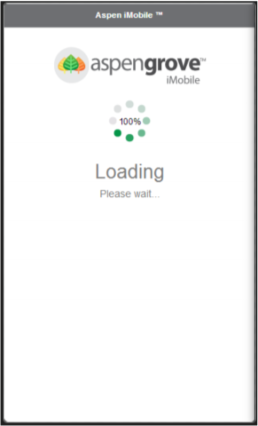 Step 2: Login utilizing the credentials you received in your registration email.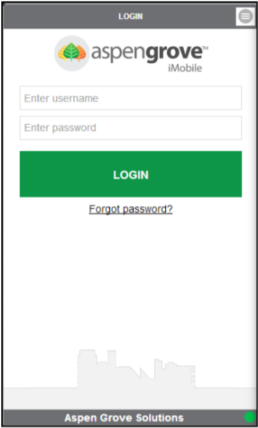 Step 3: Click the "Add Work Order" button on the Home Page.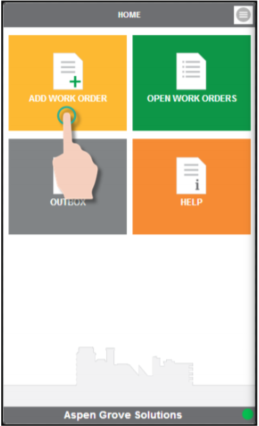 Step 4: Enter your national vendor assigned work order number and the 5 digit zip code for the property at which the work order is being completed, then click on search. Verify the property address returned, if correct, click sign in.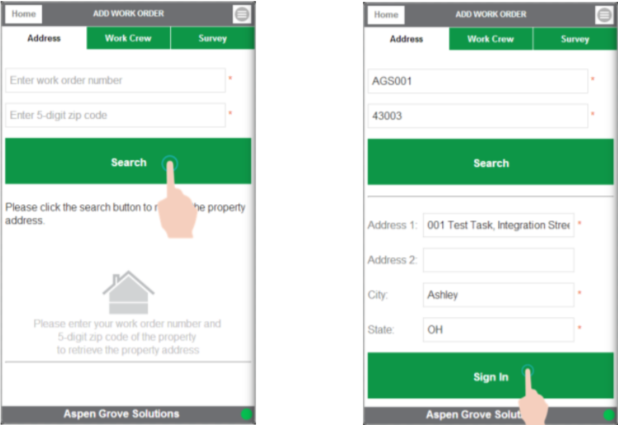 Step 5: Shows that you are signed in, and allows you to sign in additional crew members.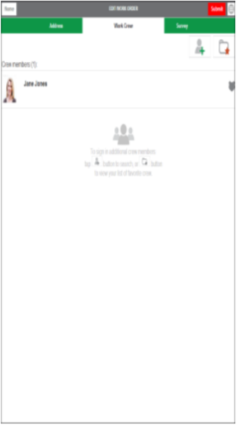 Step 6: Answer all the survey questions, and then click the "Submit" button in the upper right hand of the
screen.