When a vendor is granted access to the Aspen iProperty® vendor portal, that individual will receive two emails: a welcome email and a temporary password email. The welcome email will include the Aspen iProperty® website (https://ags.aspengrove.net) as well as the individual's username (their email address). The temporary password email, sent after the welcome email, will include the user's temporary password.

When the vendor clicks on the link, the website will look like this: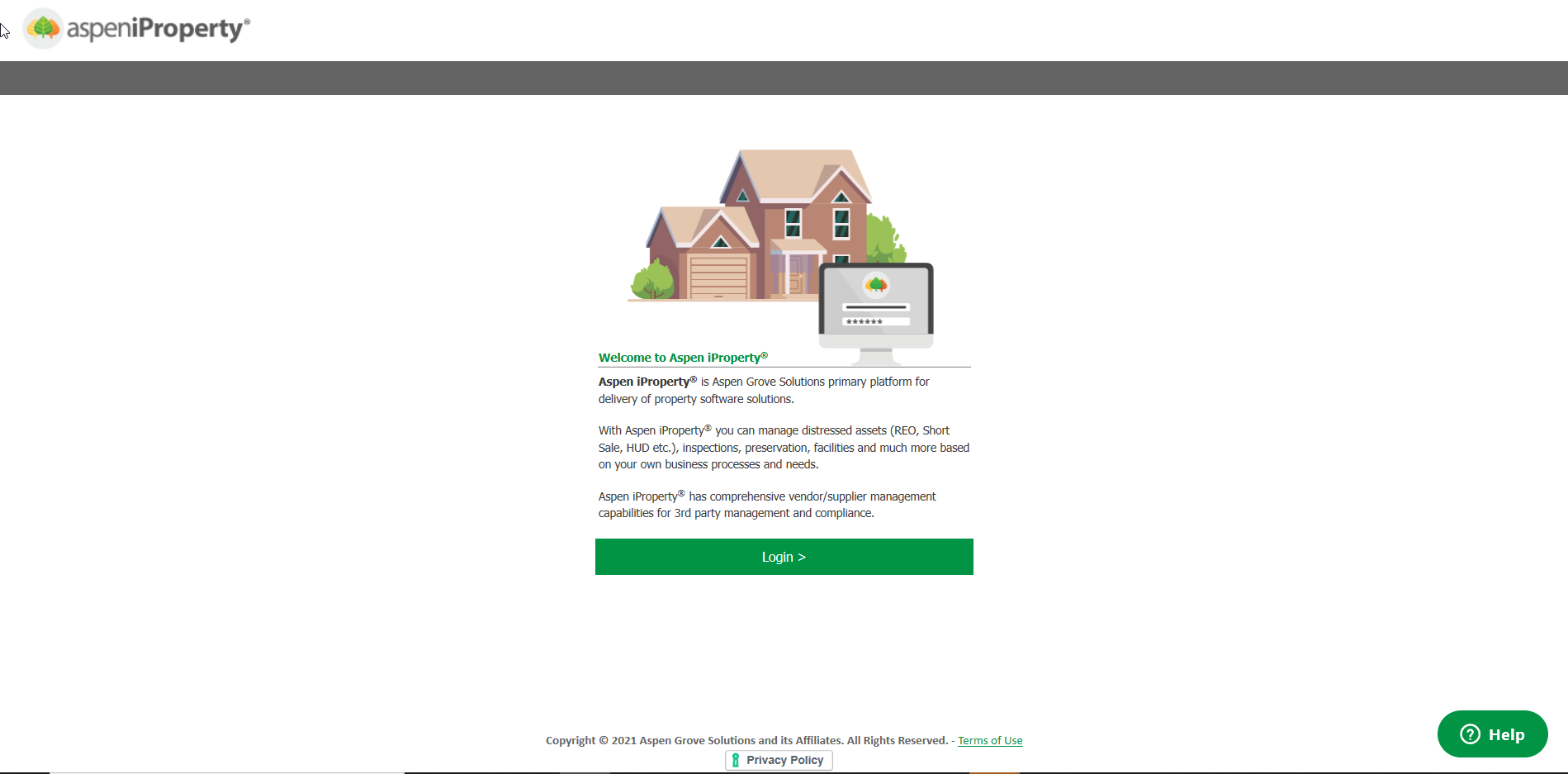 The vendor can press Login, and then enter their email address and temporary password. As soon as the vendor logs in, they will be required to accept a user agreement, update their password, and can then proceed to the dashboard to access work orders.