The notes tab in the Aspen iProperty® vendor portal allows the vendor to see sent and received work order notifications within a 30-day window. The vendor can filter by a number of parameters on this page.

By clicking on the dropdown menu beside Note Type, the vendor can filter by the categories of all, unread, read, added, and sent.

Using the Work List Type filter, vendors can search by basic categories of work orders seen below:

Utilizing the check boxes on the left-hand side, the vendor can also include system generated notes as well as archived notes.

The date range can be changed by clicking on the calendar icon beside each date:

Once the appropriate filters have been selected, the vendor can click Apply Filters to see the desired notes. The notes will appear in list form in the table on the center of the screen.

The vendor will be able to see the date of the note, to whom the note was written as well as who received the note. The "reply" icon will be available to send a quick reply, and the vendor will also be able to read a brief summary of the note. Finally, the vendor will also be able to see if the note occurred at the property level or work order level.


Once the vendor selects "Reply," this will open the note directly. Here they will view the property reference, the address, asset number, and access code information. The vendor's reply will be to the sender of the note. By default, the priority is listed as normal. This can be changed: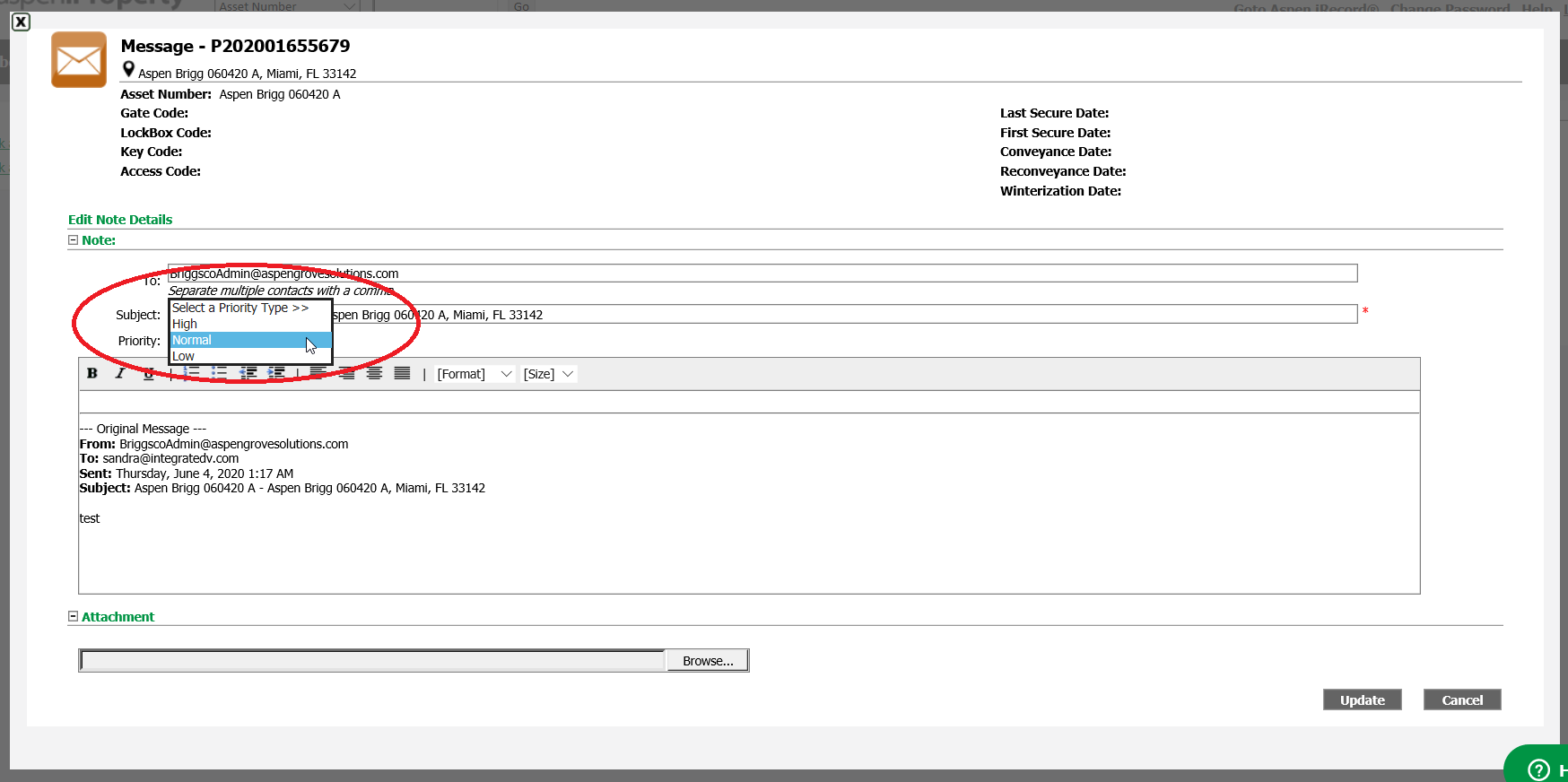 The vendor will click update to send the note.
Adding Notes at the Work Order Level
Vendors can also send notes at the work order level. Clicking on the work order number will open up the work order. From there, the vendor can select Add Note from the actions box: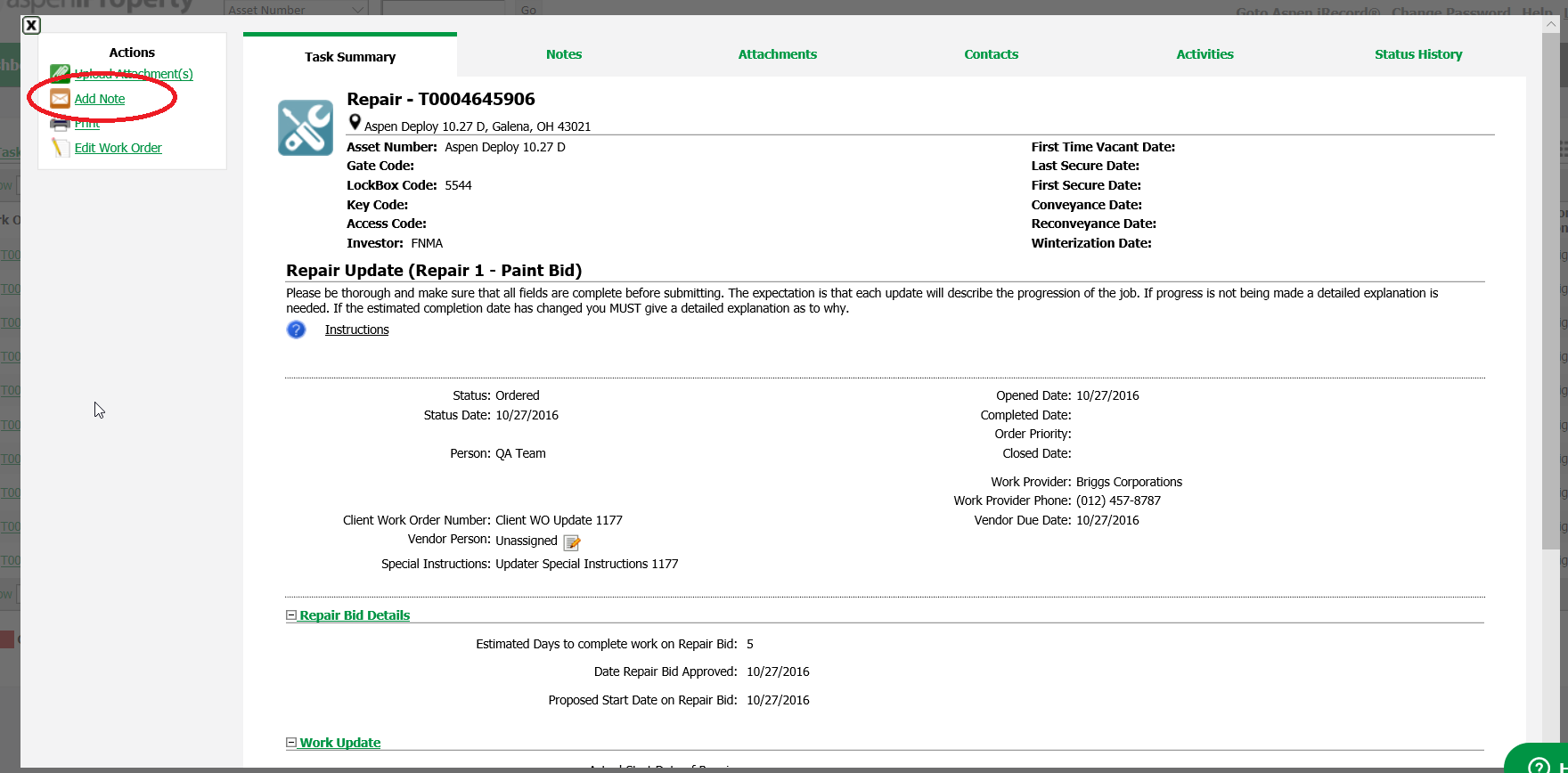 The note will highlight the work order number, status of the work order, open date, and vendor due date. The vendor can select the recipient from the property contacts: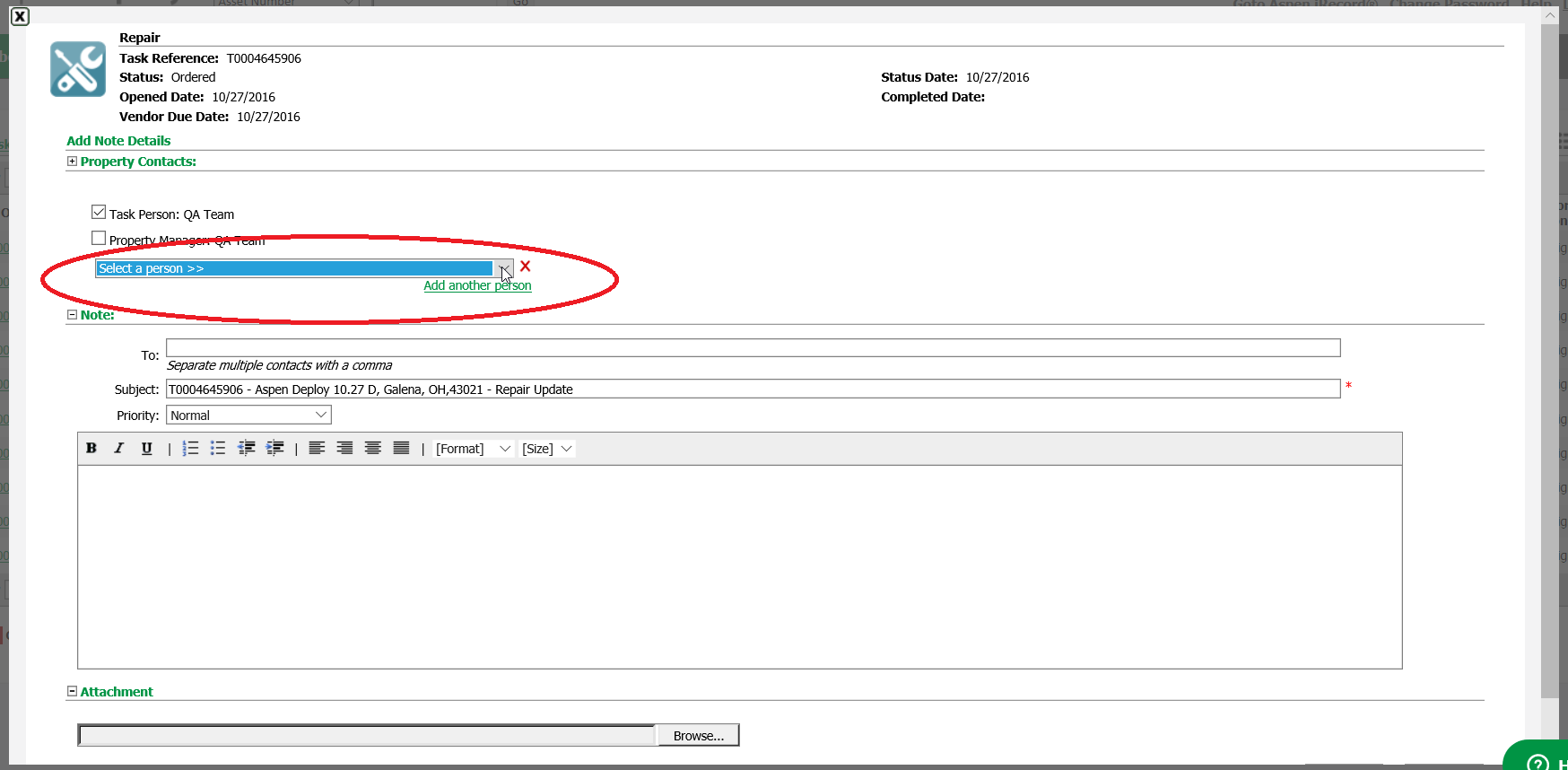 A subject line will be pre-populated with work order information. Again, the priority can be adjusted. Toolbars are also available to edit the message. The vendor will select "Add" to send the note.