Work Order List
Once logged in, you can see the Work List Page. This is your central hub where all your work orders are housed in the Aspen iProperty Mobile℠ application. They are listed according to Inspection type. From here you will view the following Work Order details:
Work Order Type - type of work order (Inspection – Work Order Name, Maintenance- Work Order Name)
Address – is the exact location of the property
Work Order # - your work order number if applicable
Asset # - is a unique identifier for a property
Status – identifies the status of the work order
Note: The due dates on the left-hand side are color coded in a traffic light pattern; red lists overdue work, orange lists work due today, green lists work due in the next 7 days; work orders listed without a color are due greater than 7 days.
Note: Dragging the arrow will allow you to update the work order status to In Progress. Alternatively you can drag the arrow again to remove it from In Progress.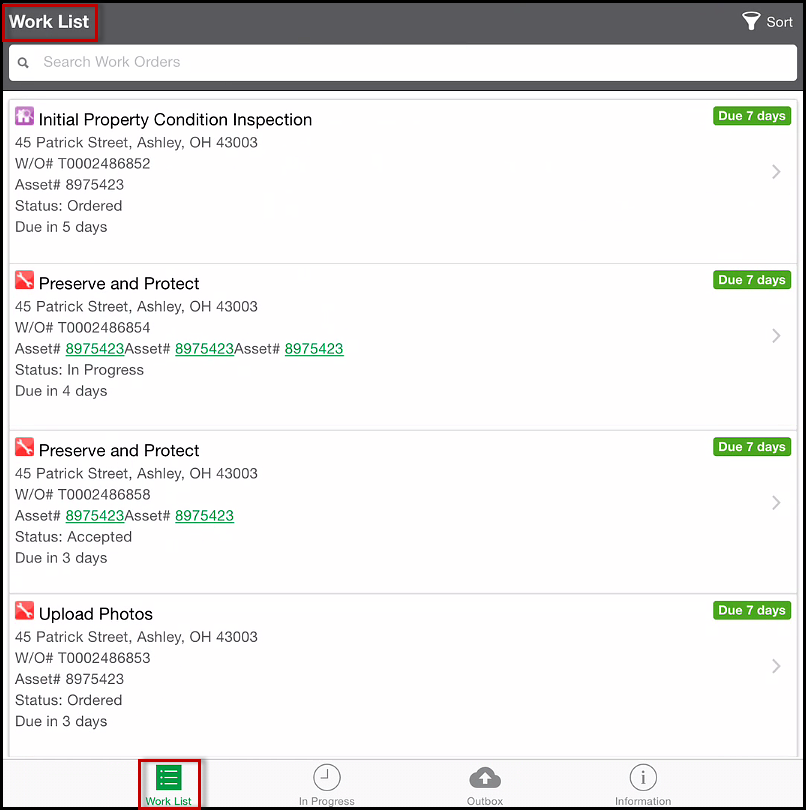 If you have several Work Orders and want to distinguish between them you can click in the Search bar at the top of the page and type in what you are looking for. You can also search by zip code and address, by entering the information in the search field. The results will populate automatically beneath.

Another way that you can manage your Work Lists is by clicking on the Sort tab located on the top right-hand corner of the screen.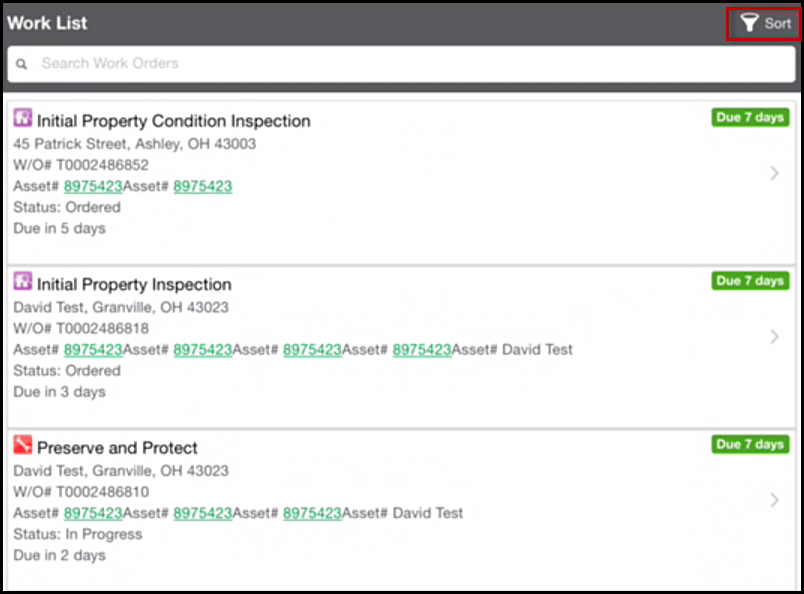 The three available Sort options are: Inspection Type, Due Date and Status.