Step 1: Logging In
You can log into your account by clicking the 'Log in' link in the top right of the homepage aspenilearn.com and entering your details as appropriate.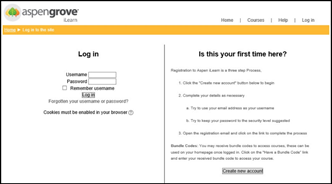 NOTE: If you have an Aspen iAgent® account you can log into Aspen iLearn® using the same username and password.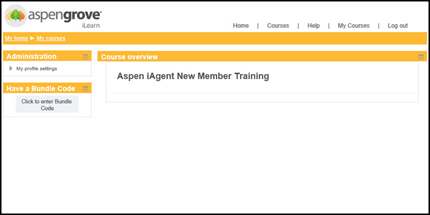 Step 2: Opening Course(s) and Viewing Content
If you are enrolled on a course you can access its content by clicking the course's title from your homepage. If you cannot see the course's title, you may have to click the 'Show all courses' link at the bottom of the course list.

Your course content will be listed, click the course content's links to begin moving through the content. Begin at the top of the content list by clicking the top items title.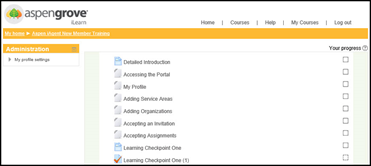 Click the navigation buttons to watch content throughout the course.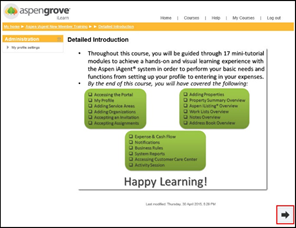 As you complete content the completed items will be checked with a blue checkmark. Use these to see how much progress you've made in your course work.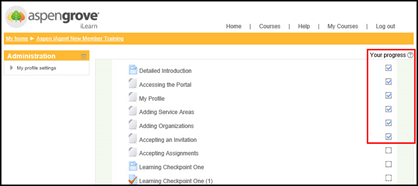 Note: To expand the course video to full screen, hover over the video to see the view options. On the bottom right of your video, click on the

 'Enter full screen' icon to maximize the viewing size. To return to normal view, click on the
 icon.