Changing the Quantity and/or Price when a Service Status is in Requested Service
When a Preserve and Protect Work Order is in a Requested Service status and you are not happy with the information that is documented, you can update it. If you change the Quantity or Price of a service you will notice that the Total Price will change to reflect the total price of the new Quantity and or Price. A pop up message will appear informing you of this change, select Yes to continue. The status will automatically change to Bid Required.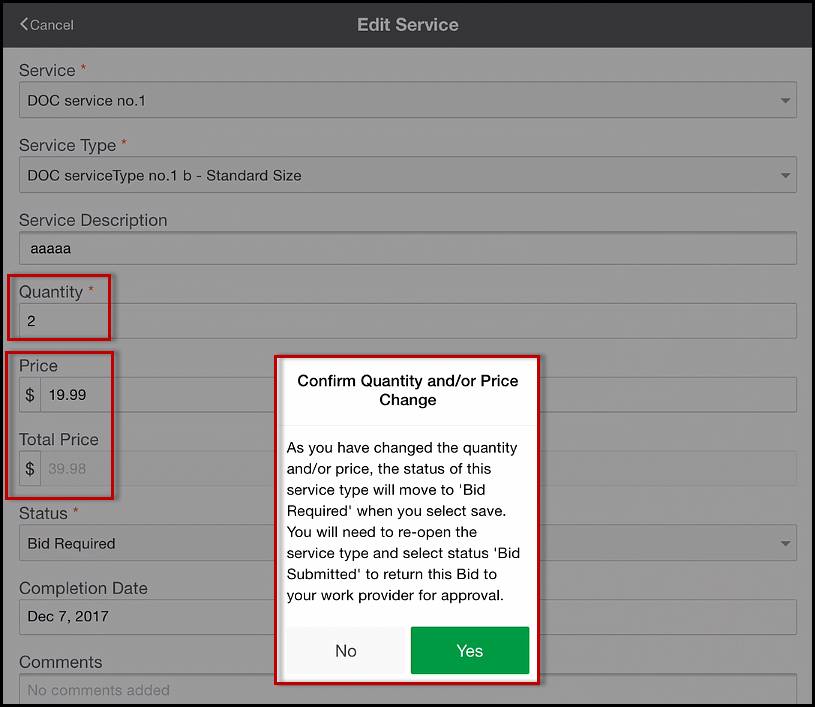 You can add Photos at this point to support your Bid. Bid Photos need to be placed in the Bid Photos Category.
Note: If you need to add supporting documentation at this point then you will need to submit it via the Aspen iProperty® Vendor Portal. You cannot add this from the mobile application.