Registration
To begin the Registration process, navigate to the URL: www.aspenirecord.com and, click the "Register Now" button.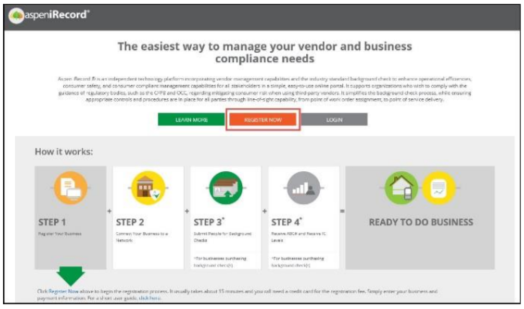 Tab 1: Business Details
In this "Business" tab, you will enter all your business information. Enter all required fields and click the "Next" button to continue.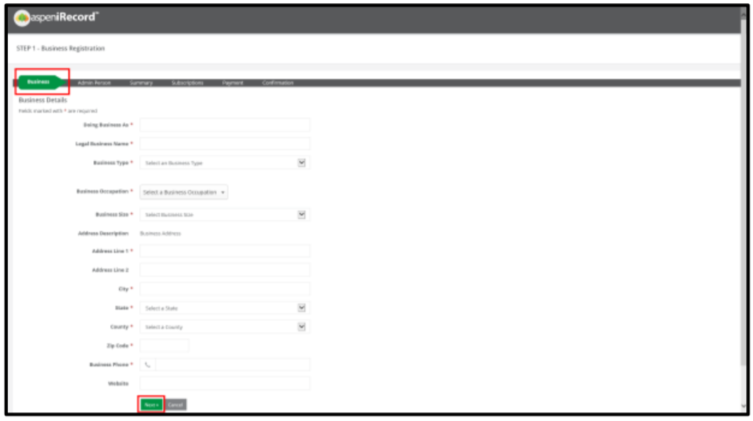 Tab 2: Admin Person
Fill in all the required information for your admin person at the 'Admin Person' tab. Click the 'Next' button.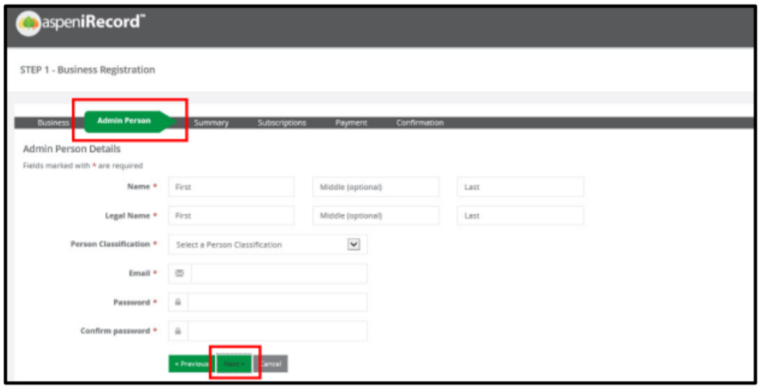 Note: The email address you enter for the 'Admin Person' will be the username for login for the admin person.
Tab 3: Summary
Review your business 'Summary Details' for accuracy. If you would like to change any information entered, click the "Previous" button.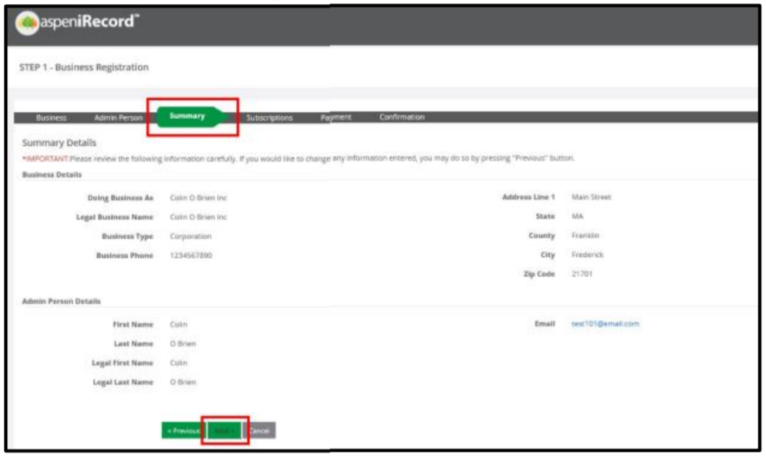 Tab 4: Subscriptions
Choose your Subscription Plan Details.  "Standard" is best if you only need to purchase a background check for one person. Standard plus is best if you will be purchasing background checks for multiple people. Click the "Next" button.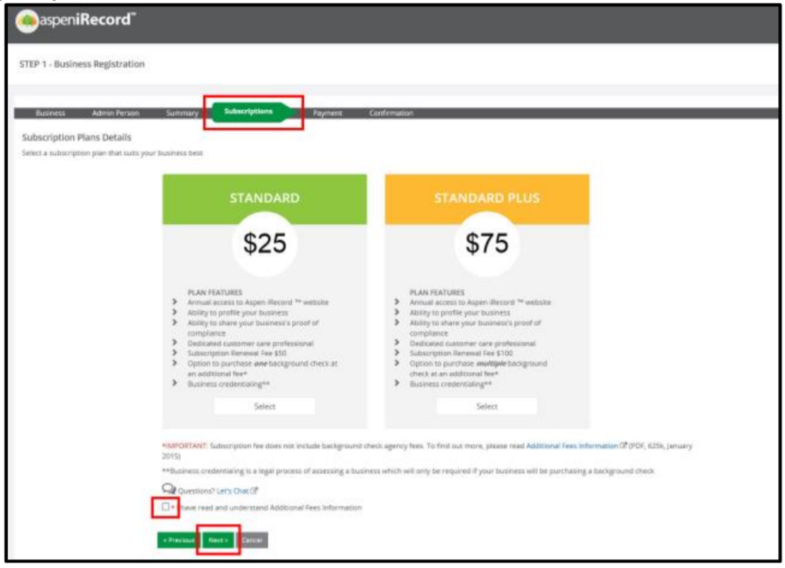 Note: Review the 'Additional Fees Information' and check the box 'I have read and understand Additional Fees Information' before proceeding.
Tab 5: Payment Details
In the 'Payment' tab, enter your credit card details. If you have received a promotion code for a reduced registration cost this can be entered here, and "Apply code" can be clicked to benefit of the promotion codes reduced price. Click on the "Aspen Cloud Terms of Use and Privacy Policy Statement" link to open and review the terms. To accept the terms, check the box. Click the 'Process Payment' button to finish registering your account in Aspen iRecord®.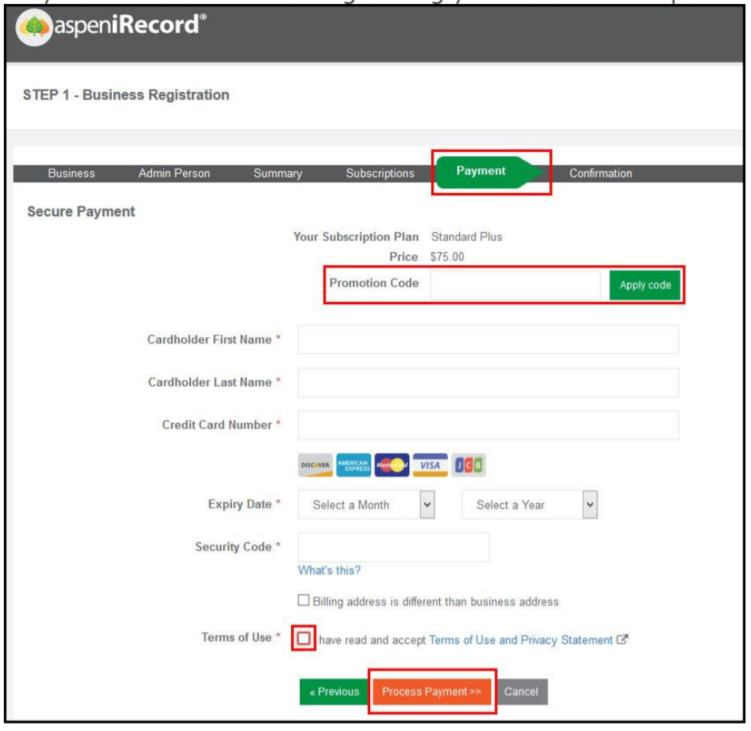 Note: Prepaid and debit cards are not accepted by the purchasing system, only the creditcard types listed underneath the credit card entry window are accepted.
Tab 6: Confirmation
You will receive the confirmation message, "Success! Thank you for registering with Aspen iRecord®! You have successfully completed: Step 1 – Business Registration". Click 'Login to Aspen iRecord®' to log into your new Aspen iRecord® account.