Registration
To begin the Registration process, navigate to the Aspen iRecord® login screen and click the Sign Up button.
Website: https://irecord.aspengrove.net

Tab 1: Business Details
In this Business tab, you will enter all your business information. Enter all required fields and click the Next button to continue.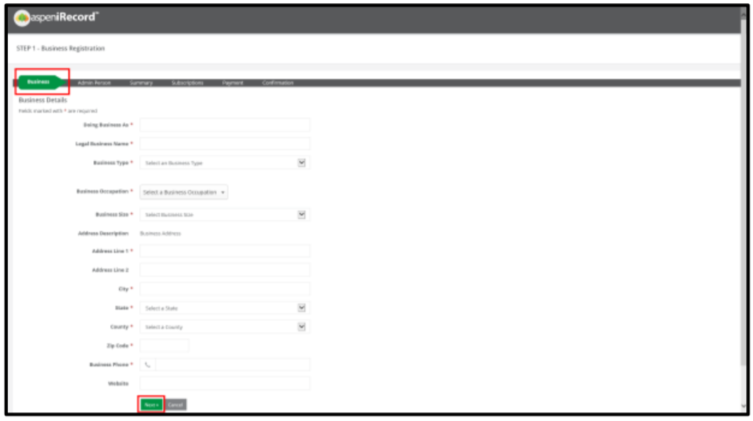 Tab 2: Admin Person
Fill in all the required information for your admin person at the Admin Person tab. Click the Next button.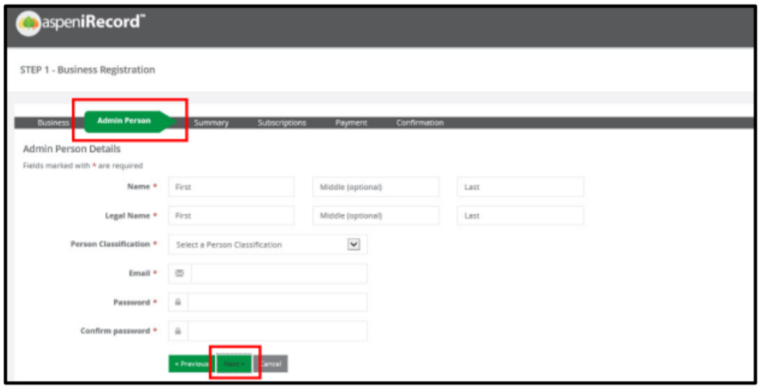 Note: The email address you enter for the Admin Person will be the username for login for the admin person.
Tab 3: Summary
Review your business Summary Details for accuracy. If you would like to change any information entered, click the Previous button.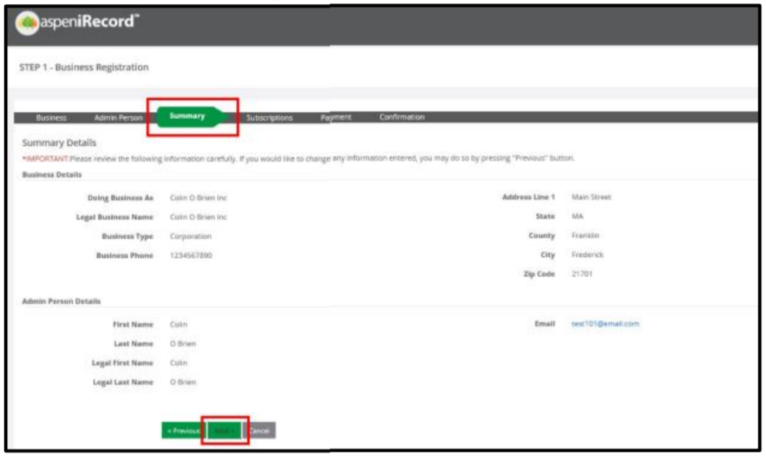 Tab 4: Subscriptions
As of 3/23/2020 all subscription fees will be waived.
Choose your Subscription Plan Details. STARTER is best if you only need to submit (1) individual for a background check. GROWING BUSINESS is best if you will be submitting multiple individuals (1+) for a background check . Click the Next button.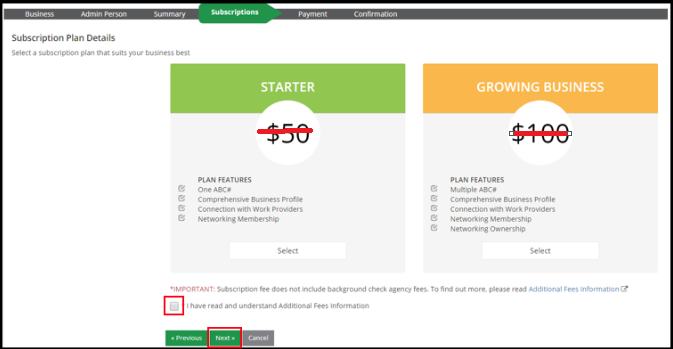 Note: Review the Additional Fees Information and check the box "I have read and understand Additional Fees Information" before proceeding.
Tab 5: Payment Details
You will still be required to enter your credit card details for the payment of any background checks that you submit in the future.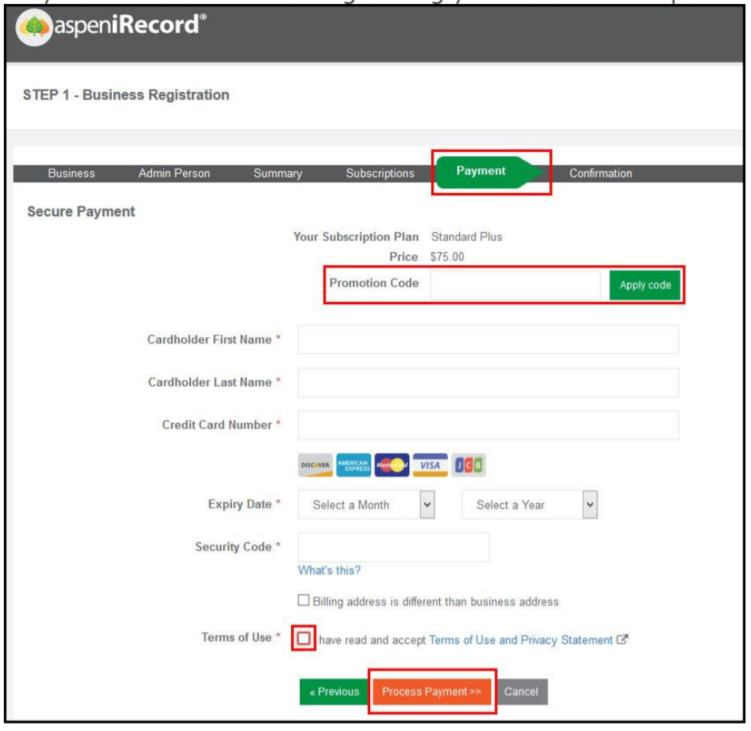 Note: Prepaid cards are not accepted by the purchasing system, only the credit/debit card types listed underneath the credit card number field are accepted.
Tab 6: Confirmation
You will receive the confirmation message, "Success! Thank you for registering with Aspen iRecord®! You have successfully completed: Step 1 – Business Registration".
Click Login to Aspen iRecord® button.

You will be navigated to the Aspen iRecord® URL: irecord.aspengrove.net and click the Login button.

Enter your email address as your username and the password you selected during the account registration. Once logged into your Aspen iRecord® account, click on Select Background Check Company and select one of the offered companies. A hyper link will appear, please click on the link and complete the background check company registration form.

Note: You will need to select a background check company even if you already have a completed background check and ABC Number.
**Registering for an Aspen iRecord® account is completely separate from the background check submission process. Additional steps are required before you can submit yourself and/or your contacts for a background check through your account**