1. Log into your Aspen iLearn® Account
Navigate to iLearn.aspengrove.net
Click on Login at the top right hand corner of the page.
**Tips for Logging in
This account is linked with your Aspen iAgent® account, you can log into both accounts with your Aspen iAgent® Login Credentials. 
Ensure to type the password in Aspen iLearn® and do not paste.
If you do not know your Aspen iAgent® password, please complete the update password option in your Aspen iAgent® account and login to Aspen iLearn® with the new password.
If you type the password in Aspen iLearn® incorrectly 3 times, you will need to call us to unlock it.
2. Click on your courses list

3. Click on the course
Click on the name of the course that you need the Certificate for.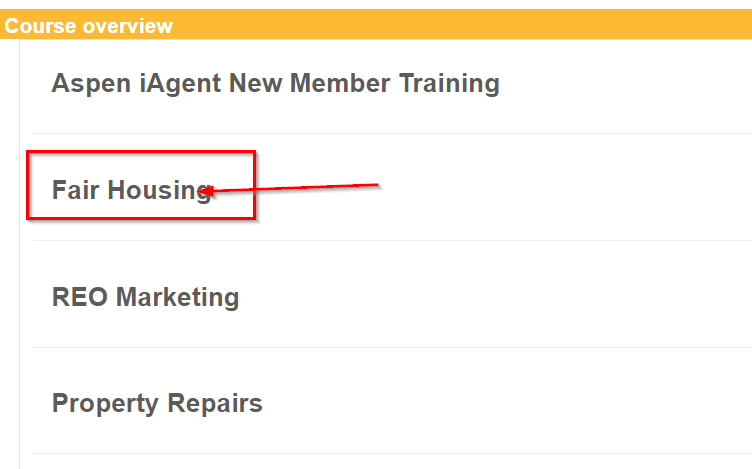 4. When you click on the specific course
2 links will display within.

 The first link is the course
The second link is your certificate, this will only be available when the course is fully completed. 
4. When you have completed the course
A blue tick will appear next to the first link.
Click on the Completion Certificate and click on Get your Certificate .

If you have a blue tick next to both links, then all steps have been completed successfully. 
4. What Next?
You client will get a report of completed courses, you do not need to send the Certificate unless specifically requested.
We recommend that you keep a copy on file. 
Click on the download button in the Certificate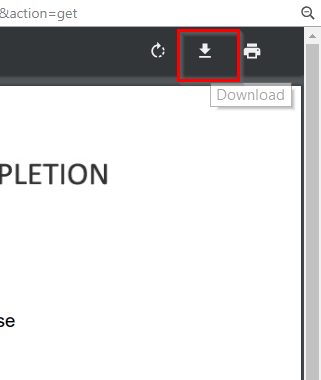 Tips on completing the course
You must spend 40 uninterrupted minutes on the course
You must not click on the back button if you get a question wrong, you must finish the current attempt and start a new attempt.
Notes:
If you are not receiving the Certificate at the end of the Course, Verify the below.
You must spend at least 40 uninterrupted minutes on the course with out skipping through.

You must be enrolled in the new bundle code

You may have issues on various browser, please try Google Chrome for best experience.

You must get 100% in the quiz