Annual Renewals Fee
Here is a quick overview of all the Aspen iFamily™ solutions your $349.00 fee gives you a 12-month subscription to use: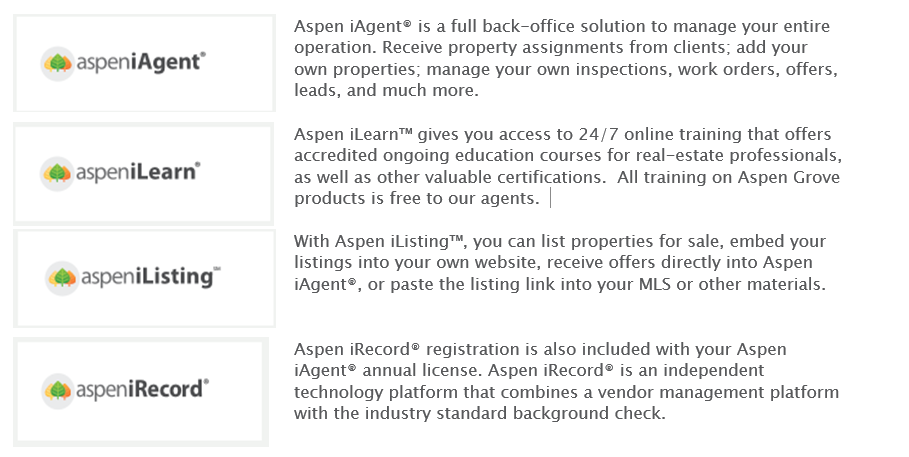 To continue accessing these services, please maintain your membership which is billed on the 10th of the month every year.
Aspen Property Fee
You can upload your current inventory for only $14.95 per property. (See how to Add your own inventory HERE)
If you are affiliated with a Client a fee of $115.00 will be billed per property which has been accepted the month following the date of acceptance. These fees are available for viewing on the 3rd day of each month.
Not sure how to pay?