Before you start any work order, you will need to synchronize your application. Click on the following icon , then click on the Synchronize button. The following window will pop-up: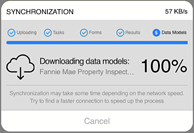 Once the Inspection work orders are downloaded, you will see them in the Open Task section of the application. Click on this.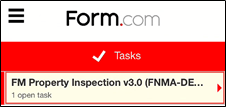 The new window will display the work orders that you will need to take action on.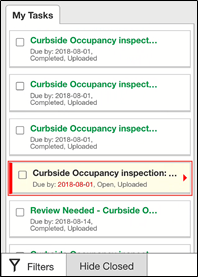 To see the closed work orders, you will need to click on the Show Closed button.