Before you start any work order, synchronize your application. Click the icon below, and click Synchronize. The following window will pop up: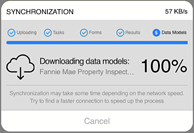 Once the Inspection work orders are downloaded, they will appear in the Open Task section of the application. Click this.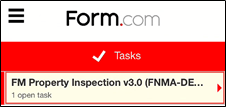 A new window will display the work orders that require action.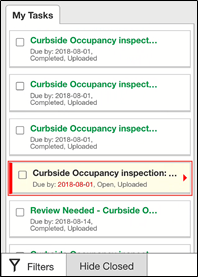 To see closed work orders, click Show Closed.