How to Delete an Expense
Step 1: Navigate to the Property that you wish to delete the expense on in your Aspen iAgent® account. Locate the property by Address or Loan/Asset number and view the property details page.
Step 2: Click on the Expenses tab within the property

Step 3: Click on the check box next to the Expense that you wish to delete.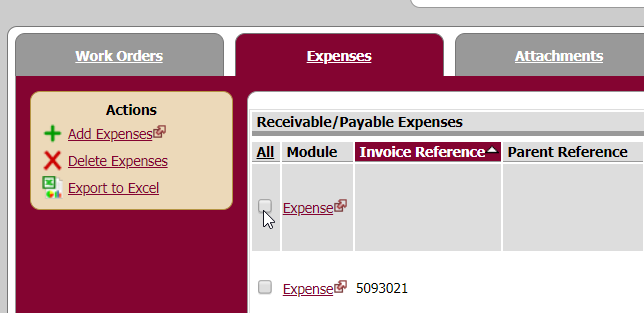 NOTE* You can only delete an expense that has not been received by your Client. If there is a value in the Invoice Reference column, the Expense cannot be deleted.
Step 4: Click on the Delete Expenses in the Actions Menu.