Step 1: Log into Your Aspen iLearn® Account
Navigate to My Courses from the top navigation menu.

Step 2: View Required Courses
Completed courses have a green checkmark and may display a badge symbol. Not all courses have certificates of completion.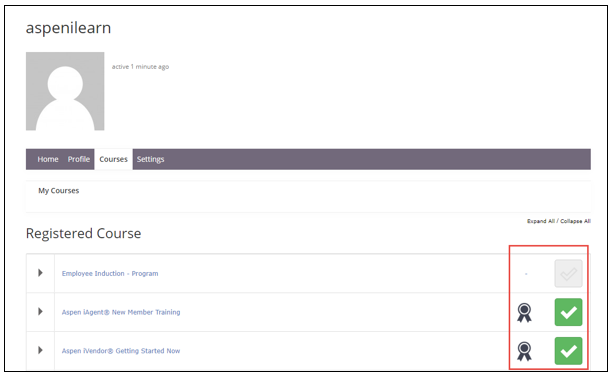 Step 3: View Remaining Lessons and/or Topics
Clicking an incomplete course will show the unfinished lessons or topics. A green progress bar indicates how much of the course is left to complete.