Add Work Order: To add a work order in Aspen iProperty®, you must be on a property summary page.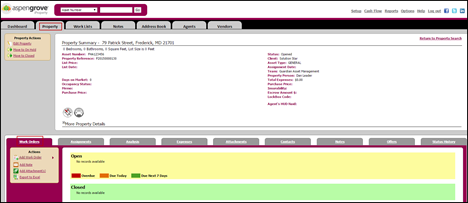 Hover your mouse over Add Work Order in your Actions menu. Select the type of work order you are adding.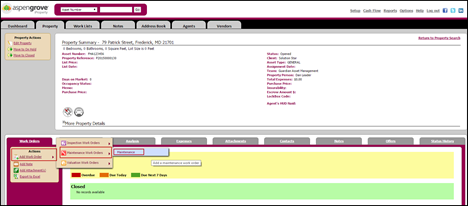 Note: Each arrow

represents a new window to refine your selection.