In order for your Work Provider to view photos sent from your Pruvan mobile application, they must be submitted as part of the "Photo Bucket" option in the drop down in Pruvan.
See screen shot below: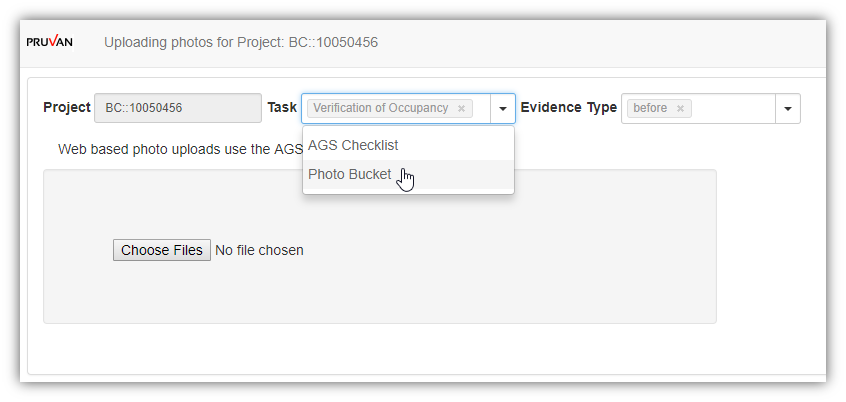 If the AGS Checklist is selected here, your Work Provider will be unable to view the images on their side, as this option is exclusively used for Proof of Service.
If you are still experiencing issues after selecting this option, please contact our Customer Care Team.