Aspen iProperty® Address Book
The Address Book tab is where you can easily add, delete, update, and track contact information for all your clients, investors, and vendors. Log into Aspen iProperty®, click the Address Book tab to get started.
To Add an Investor, Client or Vendor into your Address Book:
Select Add an Organization from the Actions menu. This brings you to the organizational details page: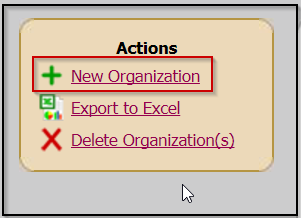 Complete all require fields. Click the Add button.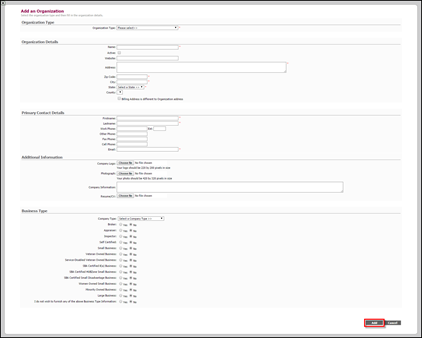 Note: Required fields are marked with a red asterick*.
The Organization Summary tab opens, listing the organization details you added. Continue to add information in the subtabs for Contacts, Business Rules, Notes, Attachments, Services, Service Areas, and view the Status History to create a complete profile.

Note: You must set up the Service Types that this organization provides in order to use them for selection in your workflow.
To add a service(s), Click on the Services tab. Check the check box(s) for every service the organization provides, click the Save button.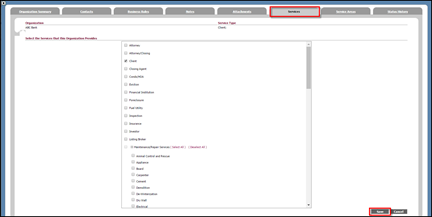 To add service areas, click the Service Areas tab. Select Add Service Area from the Actions menu.
Select the relevant state and counties from the drop down menus, and click Display Zip Codes. Select the zip code(s) associated with the new service area. Click Add.