Forgot Password
If you have forgotten your password, go to the URL: https://irecord.aspengrove.net 
The URL brings you to the Aspen Grove Solutions main page. 

Step 1: At the top right corner of the screen, click the Login button.

Step 2: Now click Forgot password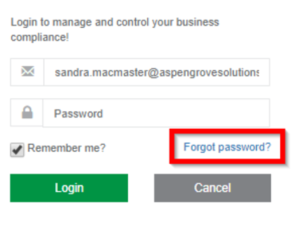 Step 3:  Enter the email address associated with your account and then click Send new password to receive a temporary password.  The new temporary P-format password will be sent to the email address you have entered.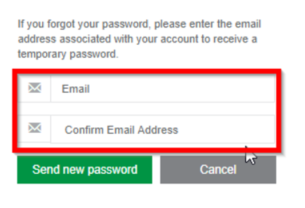 Step 4: After you receive your temporary password, go back to the Aspen iRecord® login screen at the URL: https://irecord.aspengrove.net. Click the Login button.

Step 5: Enter your email addres and the temporary, P-format password you  received from your email. Then click the Login button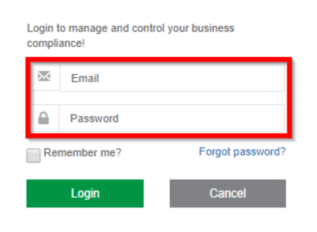 Step 6: You will be prompted to reset your password. Enter the temporary, P-format password in the first box Temporary Password. You will then choose a new, permanent password and enter it in the second box New Password, and a third box Confirm New Password. Click the Change password button. Remember to keep your new, permanent password on file.