Aspen iRecord® - Change Password
To change your password, go to the Aspen iRecord® home page URL: http://www.aspenirecord.com.
At the home page, click Login. Enter your current log in credentials.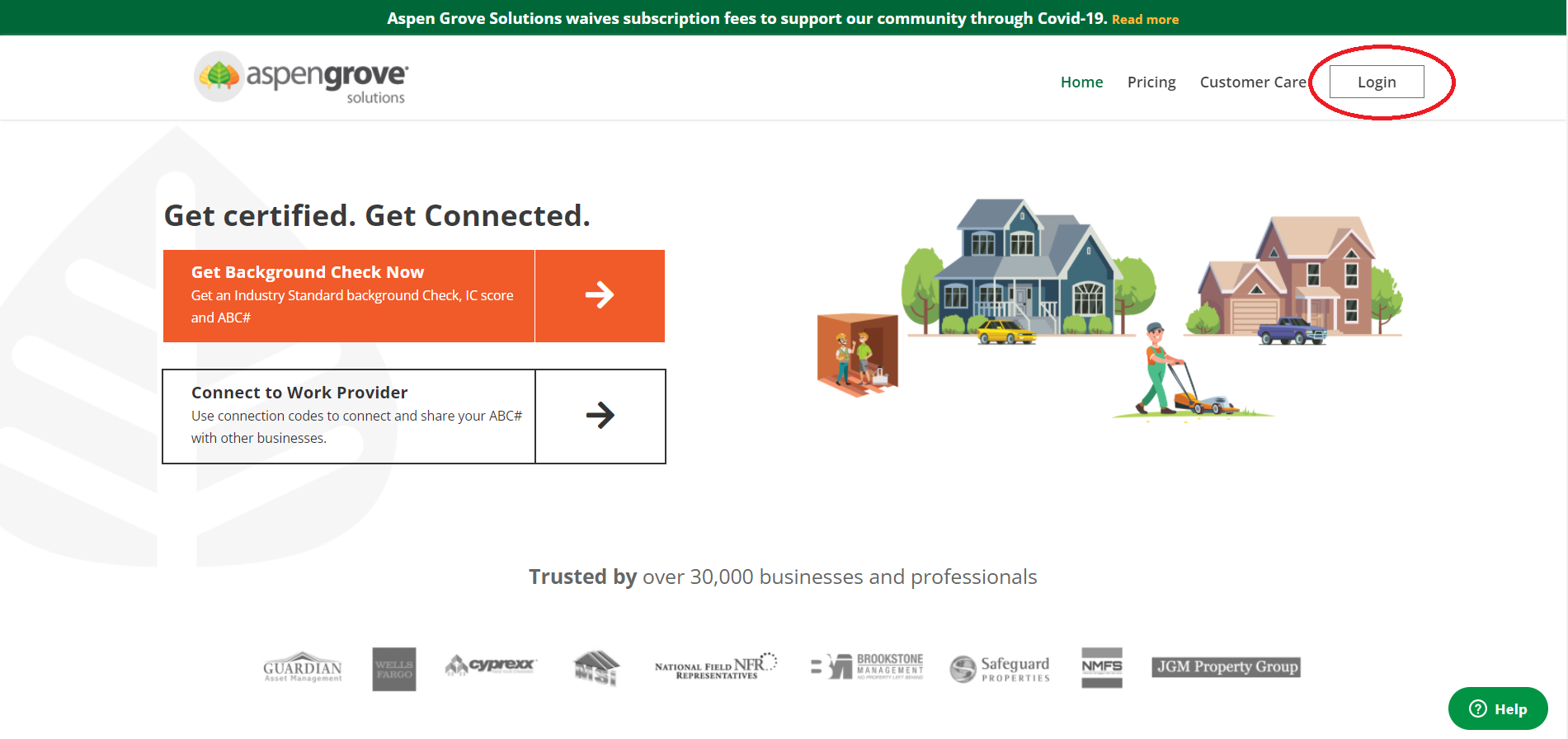 Once logged in, hover over the My Account menu on the top right of your screen before selecting the Change Password option.

Enter your current password in the Old Password field. In the New Password field enter in the characters of your new password. Repeat this step in the Confirm New Password field and then click Change.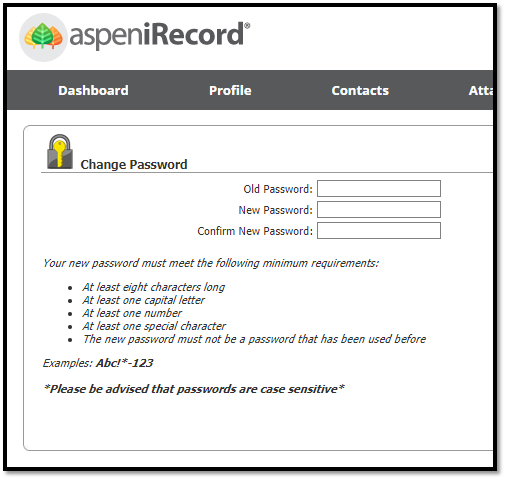 Note: The next time you login to Aspen iRecord® enter your new password.
Your new password must meet the following minimum requirements:
At least eight characters long
At least one capital letter
At least one number
At least one special character
The new password must not be a password that has been used before
Example: Abc!*-123
*Please be advised that passwords are case sensitive*
Last Reviewed & Updated: 02/2023