Profile Tab
The Profile tab is a resume for your business. Use it to show what you do, where you do it, your business classifications, and your qualifications.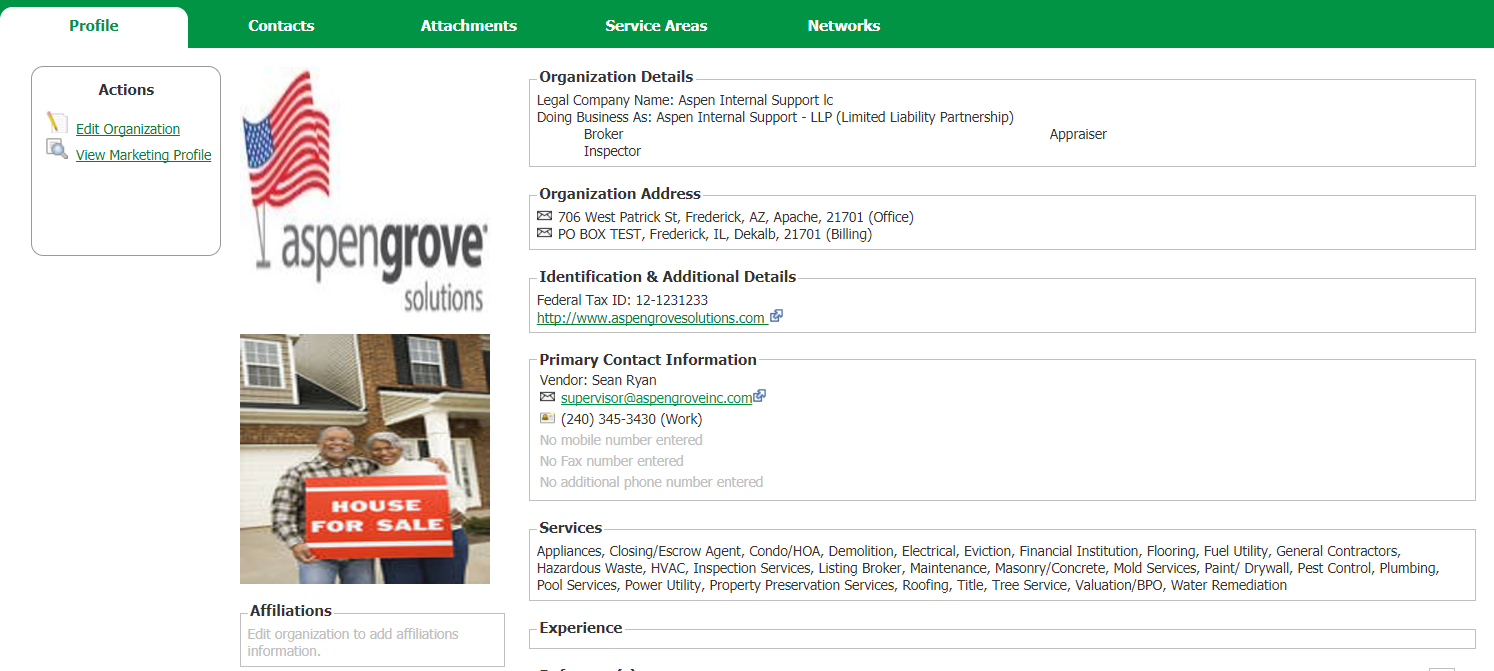 The Actions Box:
Located within the Profile tab, the Actions box allows you to add, edit, or update your organization details. You can also view your Marketing Profile page by clicking View Marketing Profile.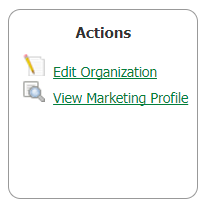 Step 1: Edit Your Organization
Click Edit Organization in the Actions box.

Step 2: Enter Your Organization Details
Enter your organization details in the appropriate sections. When you are selecting your Business Classifications, a hyperlink will appear so you can upload your supporting documents.
Upload your business logo and personal headshot in the Additional Information section to further personalize your Marketing Profile.
Click Update to save the changes you have made.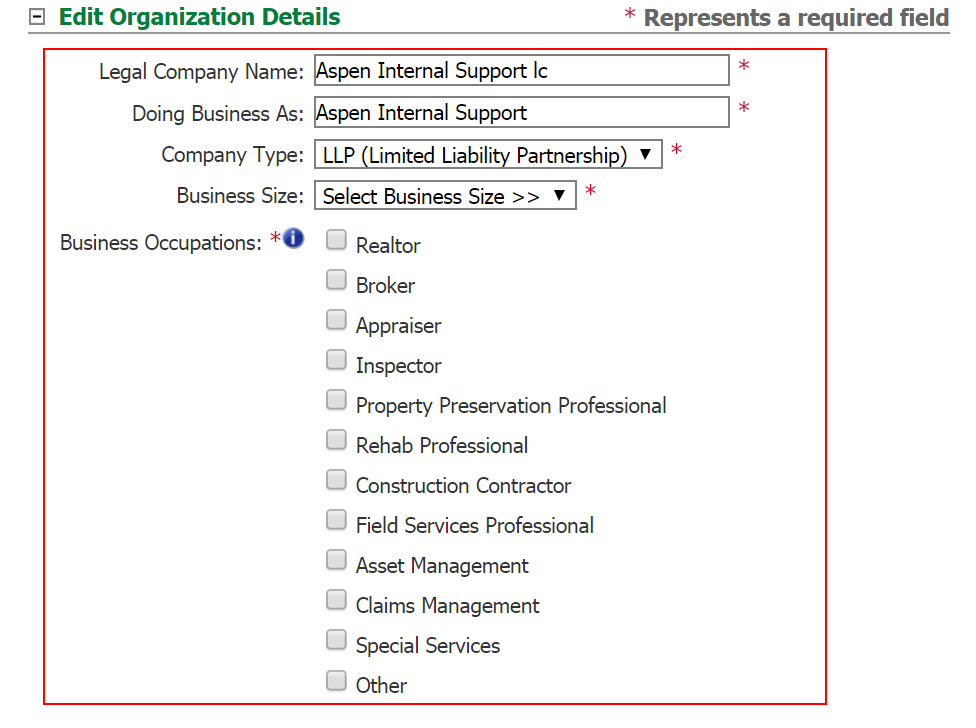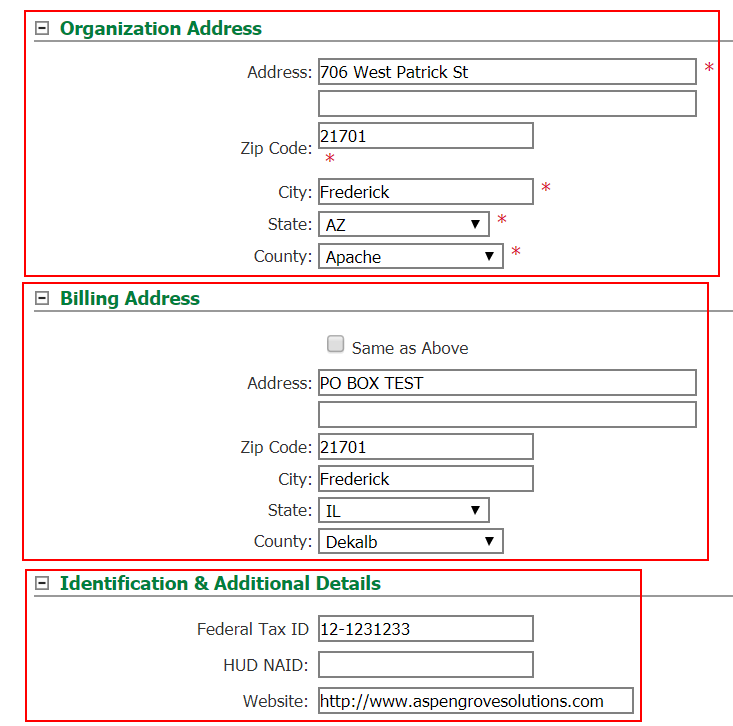 Step 3: Add Attachments and View Your Status
Click Add to upload your insurance policy, license, and/or references. From this main view, you can see your Vendor Verification Status, and Individual Compliance Results.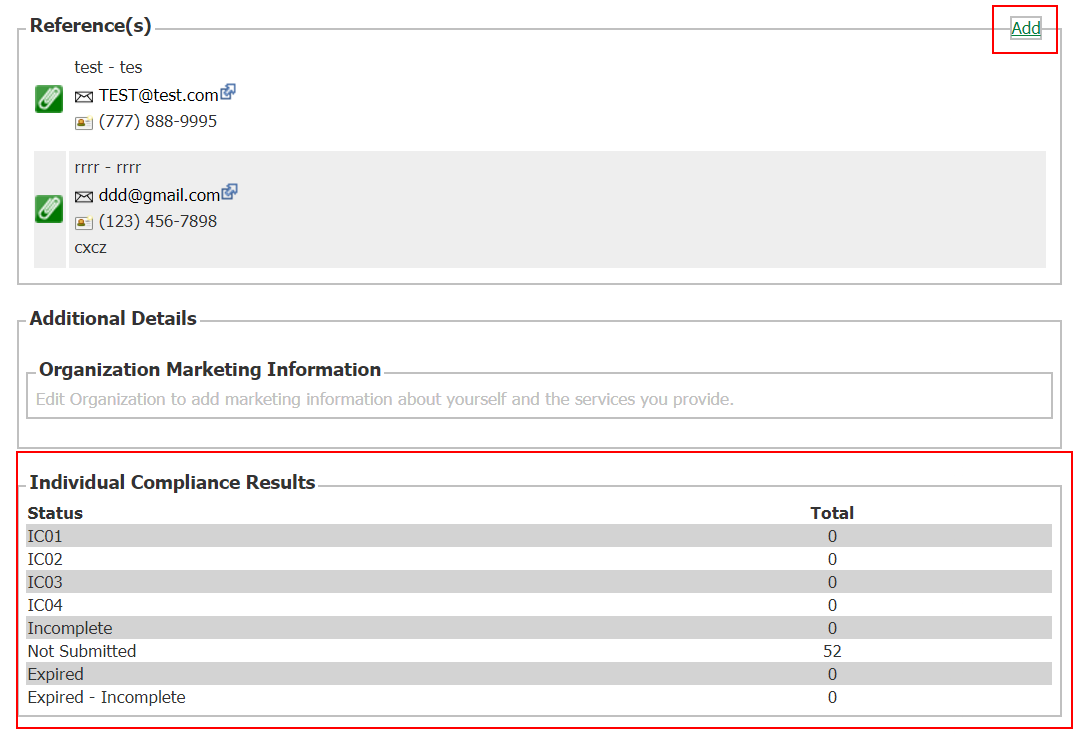 Note: Please make sure that you click Update in the bottom right corner of the screen after making any changes to your organization details.