Deactivating a Contact within your Aspen iRecord® account
Your Aspen iRecord® account can be accessed by going to the following Login page https://irecord.aspengrove.net and entering your login credentials.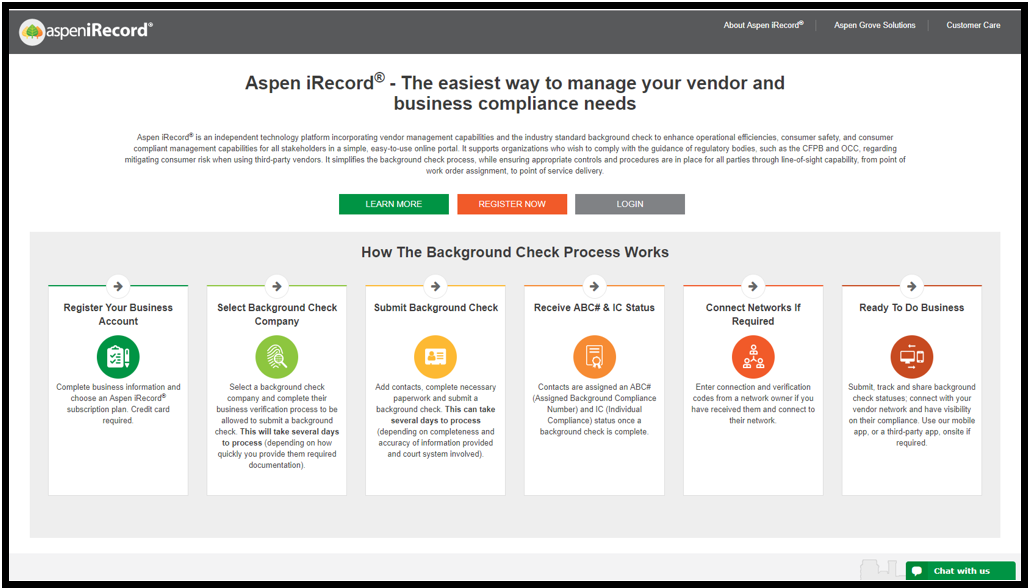 Click on the Contacts tab, then click the box beside the name of the contact you are wanting to deativate.


Then click "Deactivate Contact" on the left in the Actions Box.
You will then receive the following pop-up block: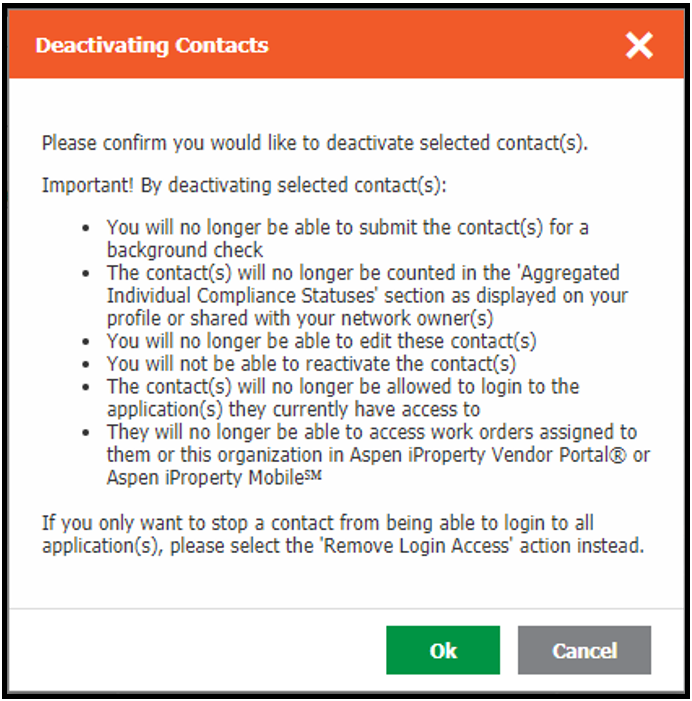 Click "Ok" and you will know that the deactivation was successful, if you receive the following message: