Networks and Connection Codes Overview
Vendor matching is a process that allows Network Owners to connect to Network Members. A Network Owner is a work provider. A Network Member is a recipient of work orders. To connect to each other, the Network Owner sends generated 'connection codes' to add the Network Member. Below are the steps on how to create the connection codes and add a Network Member. The connections can be open, closed on either end, and reopened as needed.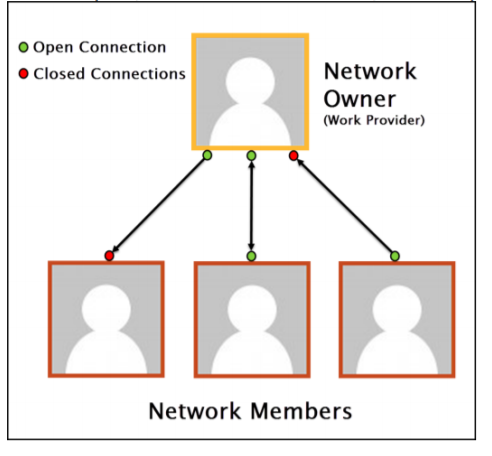 Step 1: Adding Network Members
To add a Network Member, go to the "Networks" tab and then click the 'Add Network Member' link from your 'Actions' box on the left side of the screen. Complete the contact details, as needed, and click 'Save'.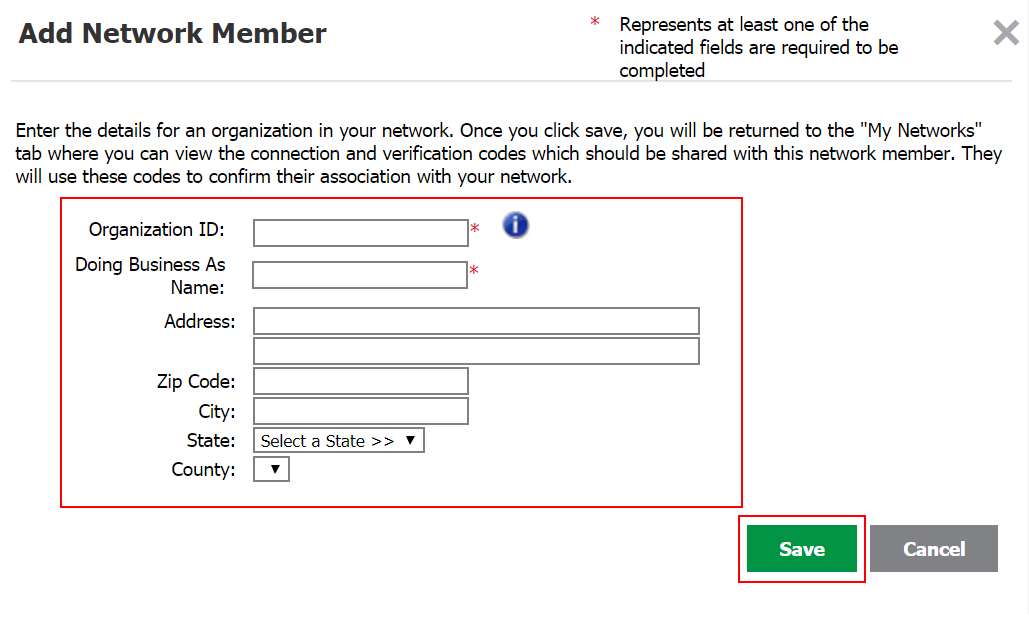 The "Organization ID" or the "Doing Business as Name" or both must be entered.
"Organization ID" if using a tracking system for assigning work orders; you can enter their unique identifier from your system.
"Doing Business As Name" if you want to type the business name directly.
Important Note: If you are using the "Proof of Compliance at Point of Service" capabilities provided by Aspen Grove Solutions, then the "Organization ID" is required for reporting and data migration purposes.
Step 2: Network Members Verification
The connection code and verification code will now be listed for this Network Member to connect to your network.
As the Network Owner, you must send the Network Member both of these codes for them to be able to connect to your network.
We provide a sample template you could use for sending out these codes to your network members if you so choose. This template includes instructions to help them with the process. It is available here.

Last Reviewed & Updated: 02/2023